Regular price
$34.99 USD
Sale price
$19.99 USD
Unit price
per
Sale
Sold out
Luxury mat for dogs and cats
Introducing the Warm Winter Dog Mat, a luxurious haven for your furry friend. This plaid bed is designed to make your pets feel like royalty, whether they are small, medium, or large dogs or even cats. It's time to pamper them with pure comfort and style.
Plaid design adds a stylish touch to any room
Crafted with meticulous care, this dog mat brings together both aesthetics and functionality. The soft fluff surface provides a cozy retreat for your four-legged companion during those chilly winter nights. Imagine their excitement as they sink into the plushness of this divine sleeping pad.
Fluff sleeping surface for ultimate comfort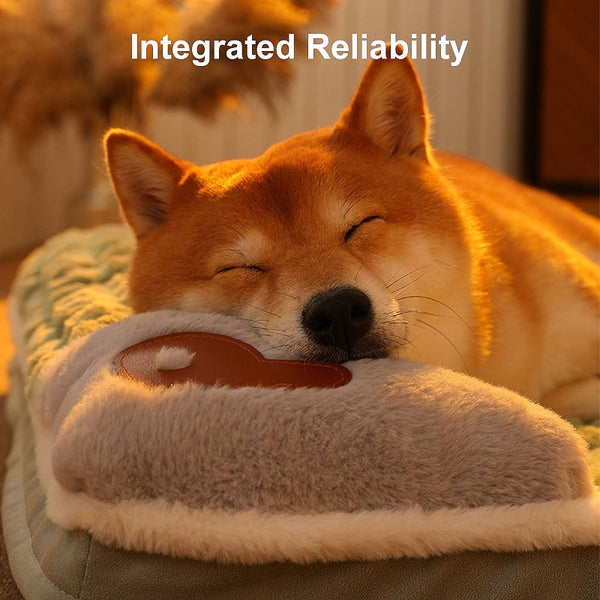 Not only does it promise warmth and comfort, but it also comes with practical features that every pet owner desires. The removable design allows you to easily clean any messes or hair that may accumulate over time – ensuring a hygienic environment for your beloved fur baby.
Removable and washable easy to clean
With its unique plaid pattern, this pet bed effortlessly adds elegance to any room decor while blending seamlessly into modern homes. Let's not forget about versatility; whether placed in bedroom corners or lounging areas in living rooms - it instantly becomes a statement piece that showcases your love for both animals and tasteful interior design.
Available in sizes for small medium and large pets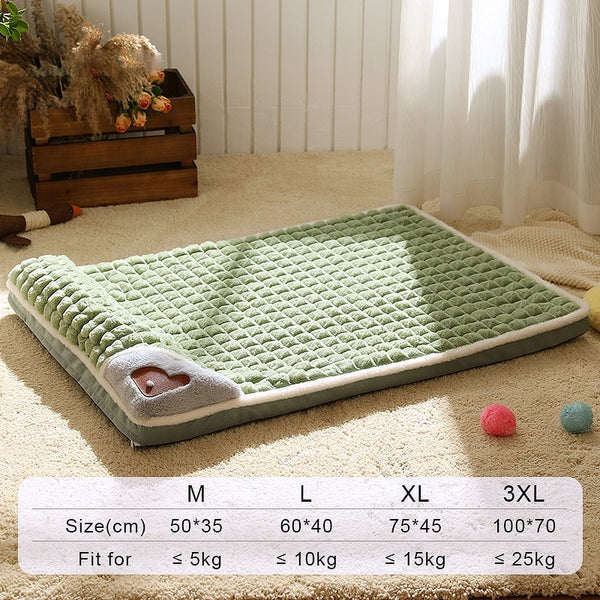 Emphasize durability without compromising on aesthetic appeal because we believe "if something is worth doing at all then do everything right." So why wait? Give them the luxury treatment they deserve by bringing home the Plaid Winter Dog Mat today! Trust us when we say there will be no shortage of tail wags once you introduce this high-quality cat/dog bed to their lives.
Frequently Asked Questions
Would it fit my 80lb dog?
Definitely yes. They are available in various sizes. Please refer size chart.


What is it made of?
Our bed is made of a soft and plush PP material that ensures ultimate comfort.
Is the cover removable?
Yes, the removable design allows you to easily clean any messes or hair that may accumulate over time.
How do I wash this bed?
We recommend gentle hand washing or machine washing with mild detergent and tumble drying.
View full details